----Ross Daly's discography 1982- 2010 is available for free----
Click here:
Ross Daly_Album Covers Gallery:
Here is our PayPal catalogue of our latest self produced albums. You can order your cd's and they will be sent to you as soon as possible.(prices include postage):
LUNAR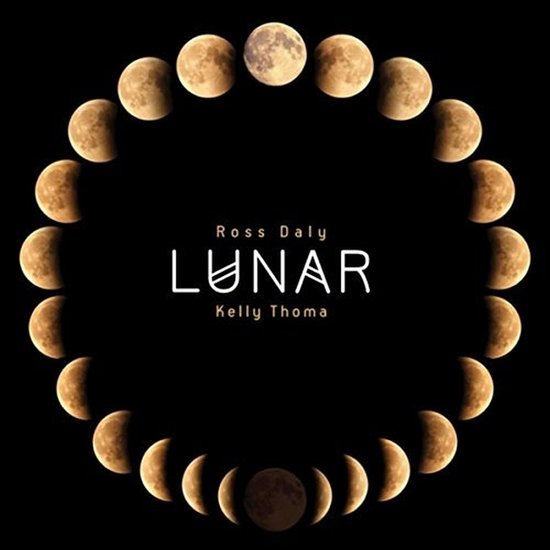 € 18
LUNAR (double CD) Ever since the most ancient times, the moon has always been a source of fascination, but equally of apprehension for all peoples of all civilisations. The fact that it is the largest luminous body in the dark night sky gives it a special place in the firmament both as the harbinger of the coming dawn but also as an object of mystery of a somewhat ominous nature. Perhaps this is because the light of the moon is reflected light, light whose source is elsewhere where we are unable to see. In this sense it resembles music itself which becomes manifest in the world through us, although it does not originate in us. All music pre-exists in a non-manifest realm of possibility and it is only through our perception of these possibilities that it comes to realisation in the world as we know it. This process is in many ways reminiscent of that of reflected light. Only if we can serve as a clear surface on which it can "shine" can we hope to be worthy servants of the grand art of music, thus reflecting its true luminescence and clarity. Ross Daly Archanes, October 2017 Our profound thanks to Saam Schlamminger, Zohar Fresco, and Marijia Katsouna, who so skillfully and tastefully accompanied us on percussion on these recordings. We are also most grateful to Vangelis Apostolou and Efrén Lόpez for their technical support in the recording and mixing of this project, as well as to Vasiliki Pantelaki for her artwork.
The Other Side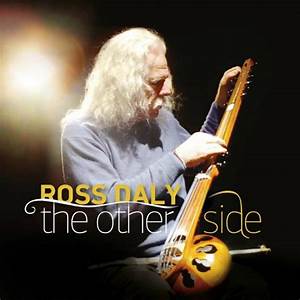 € 13
THE OTHE SIDE "Where does music come from?" He answered, "doesn't everybody have an other side to themselves which they don't really know? Music comes from there..." The other side... Everything has a form, everything has a meaning. On the other side, everything has nothing and nothing is everything… The other side Music, a thousand year journey in a single lifespan...
Osi Hara 'houn Ta Poulia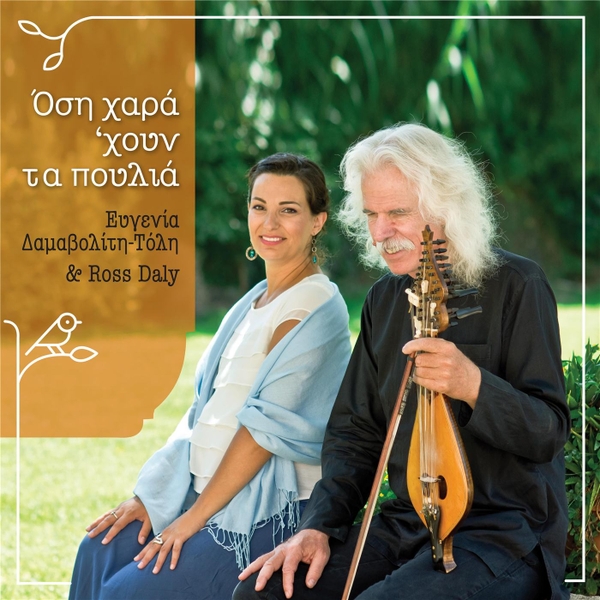 € 13
ROSS DALY EVGENIA DAMAVOLITI-TOLI "OSI HARA 'HOUN TA POULIA" Εvgenia Damavoliti-Toli is one of those very rare singers who sings not just with her voice but with her whole being, without keeping any distance from her material, but while also maintaining a uniquely balanced expressional integrity free of any excess and unnecessary mannerisms. This aspect of her singing is typical of all of the great "classical" singers of the Cretan tradition, and it is exactly that which gives her such a completely natural sound which results in her truly owning her repertoire. She herself chose all of the lyrics in this collection, a fact which reveals her ability to discover and reveal each melody creatively through the medium of the verse of some of Crete's finest contemporary poets as well as through the rhyming couplets of the great Cretan bard of the latter half of the16th century Vitsentzos Kornaros. My deepest thanks go to all who participated in this recording, I enjoyed enormously every moment of our work together. Ross Daly Archanes 2016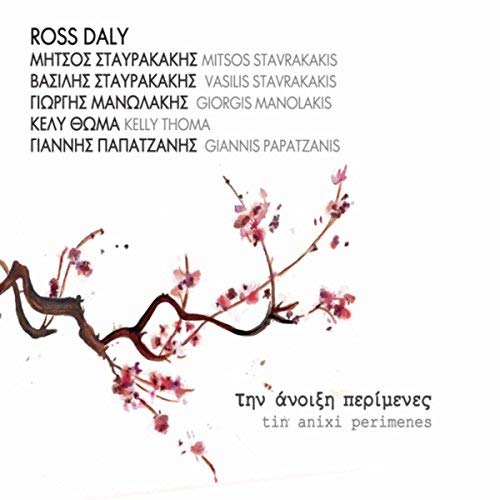 "TIN ANIXI PERIMENES" (CURRENTLY OUT OF STOCK)
(You waited for Spring) ---feat. Vassilis Stavrakakis and Giorgis Manolakis---
Ever since the early 1980s Mitsos Stavrakakis, Vassilis Stavrakakis and I have been working together and we continue to do so up until the present day. I have always considered this cooperation to be one of the most enjoyable and fruitful of my career. This is due primarily to the bond of love and friendship which we share and which results in my relationship with Crete and its music being profoundly affected by my relationship with these two remarkable individuals. Indeed whenever I am working on a piece of music in a Cretan form, I automatically hear in my imagination Vassilis' characteristic voice bringing the vibrant imagery of Mitsos' verse into vivid focus in my mind's eye. On this recording we are accompanied by three young and outstanding musicians, each with unique virtues which afford them a special place in the world of Cretan music. Giorgos Manolakis, a laouto player, singer, and composer, he is one of the most talented and capable musicians of his generation and definitely a person to watch out for as he is clearly destined to make a significant contribution to the further development of Cretan music. Giorgos manages to combine a deep knowledge of the Cretan musical tradition with a contemporary and very tasteful musical sensibility together with his remarkable virtuosity as an instrumentalist. All of these elements combine together in a profoundly creative musical activity which is always in a state of dynamic development and which frequently affords us with surprises Kelly Thoma has a completely unique approach to playing the Lyra which is very much her own and which opens up many new possibilities for this instrument with enormous, but as yet, largely unexplored potential. As a result of her longtime association with the Musical Workshop Labyrinth as one of its central figures, she has listen to and worked with many of the finest musicians of our age from an enormous variety of ethnic and regional backgrounds. All of this experience she di stills into compositions and improvisations in a singularly harmonious and inspired manner. Giannis Papatzanis has been exploring for many years the potential for a deeper involvement of percussion instruments in Cretan music. Up until fairly recently, instruments of percussion were afforded a very limited role in Cretan music, almost exclusively in the eastern Lasithi province. Giannis has experimented with various approaches and various instruments over the years seeking for the most suitable instrument and playing style for Cretan music before finally settling on an instrument which, since antiquity, has had a presence on Crete: the daoulaki, a small barrel drum played on the one side with two short wooden sticks. Giannis however has developed many new techniques for this instrument which, on the one hand, are absolutely compatible with the somewhat austere nature of Cretan music, and, on the other hand, highlight its unique idiomatic characteristics in the best possible way. Today Giannis has dozens of young students all over Crete as his playing style has become a reference point and benchmark for aspiring Cretan percussionists. We hope you enjoy the recording Ross Daly






© 2018 Ross Daly -
All Rights Reserved | rossmdaly@gmail.com